The best therapist has fur and four legs!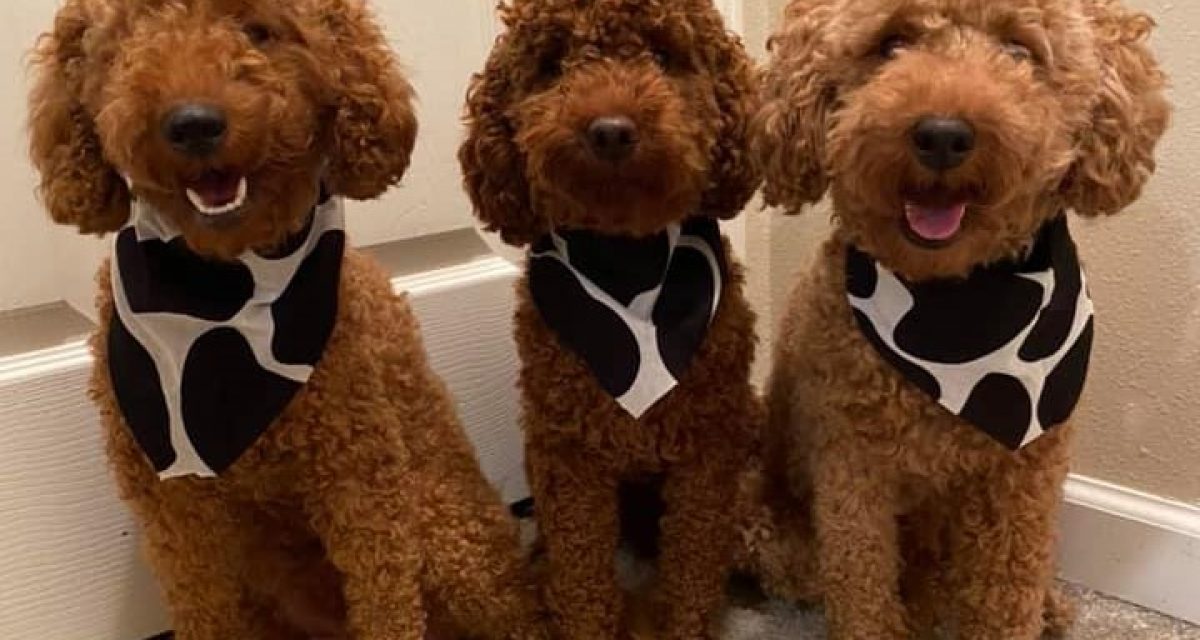 We are overwhelmed at how many of our puppy families have LOVED our Great Pyredoodles and AKC Red Mini Poodles! I love following them on Facebook and Instagram to see such lovable pictures! Just warms my heart! 
Check out lots of pictures on Facebook…A New Life Ranch LLC Poodles and Doodles! Available ones are on there.
Goldie Mae, our petite golden doodle, had puppies 11/06/21. Contact us to reserve a petite golden doodle!
Interested in a doodle or AKC red mini poodle? 
Ask about our waiting list to reserve your new family member today!
Our Puppy Family! AKC Red Mini Poodles, AKC Black Mini Poodle, Petite Golden Doodle, Standard Poodle, Pyredoodle, and Great Pyrenees. 
If you would like to add a new family member, we offer AKC Red and Black Mini Poodles, Petite Golden Doodles, and Pyredoodle puppies. Contact us to get on our waiting list.
We are very transparent here at A New Life Ranch LLC Poodles and Doodles. You are welcome to come and personally pick out your puppy if you are local. You are not allowed in our house or to touch the puppy. We also FaceTime with people and answer any of your questions. You can also see past clients posts and reviews on our facebook page A New Life Ranch LLC Poodles and Doodles.