The best therapist has fur and four legs!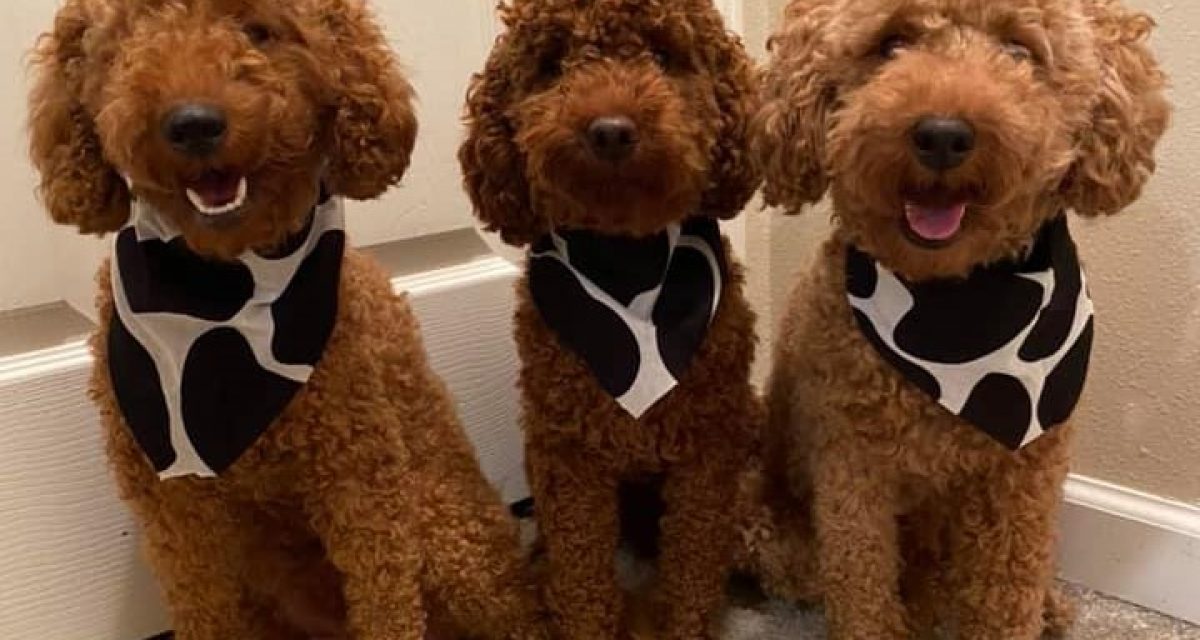 Available Litter!
Only 1 precious AKC Red Mini Poodle puppy from Honey and Duncan's litter ready for Gotcha Day March 2, 2023 after going to the Vets! An adorable girl – red collar.
Our puppies are raised in our home with love from our family and socialized. Also started on potty training. Lots of breeders have our puppies because they like our puppies conformation and quality pedigree. Full registration available on our AKC mini poodles and it is given to you at time of puppy pick up. Vet paperwork given to you at pickup of your puppy.  Dewormed at 2, 4, 6, and 8 weeks old. Tails docked to correct length, dew claws removed, UTD on shots. Vet thoroughly genetic health checked.  Call or text us at 9106251871 to reserve your new family member today!
This is just one of the many amazing stories that people have told me how our puppies have blessed their family! This makes all our hard work worth it! I am still amazed that our pyredoodle young puppy is so calm and affectionate that it knew not to paw at the only 1 month old baby but was so super sensitive with her. Amazing! Life is hard sometimes! Get a sweet puppy to help you and your family!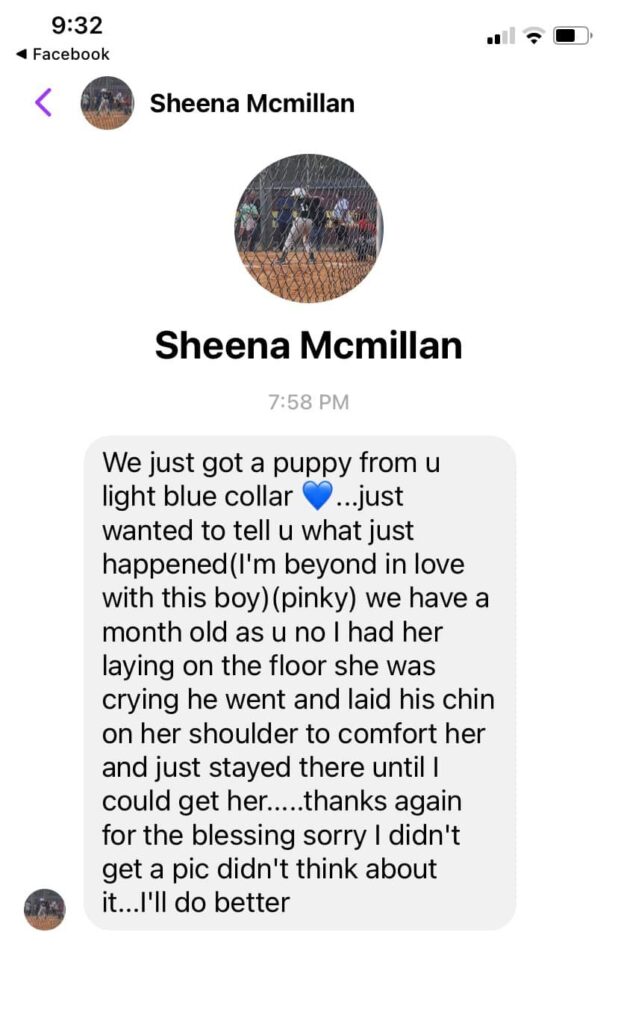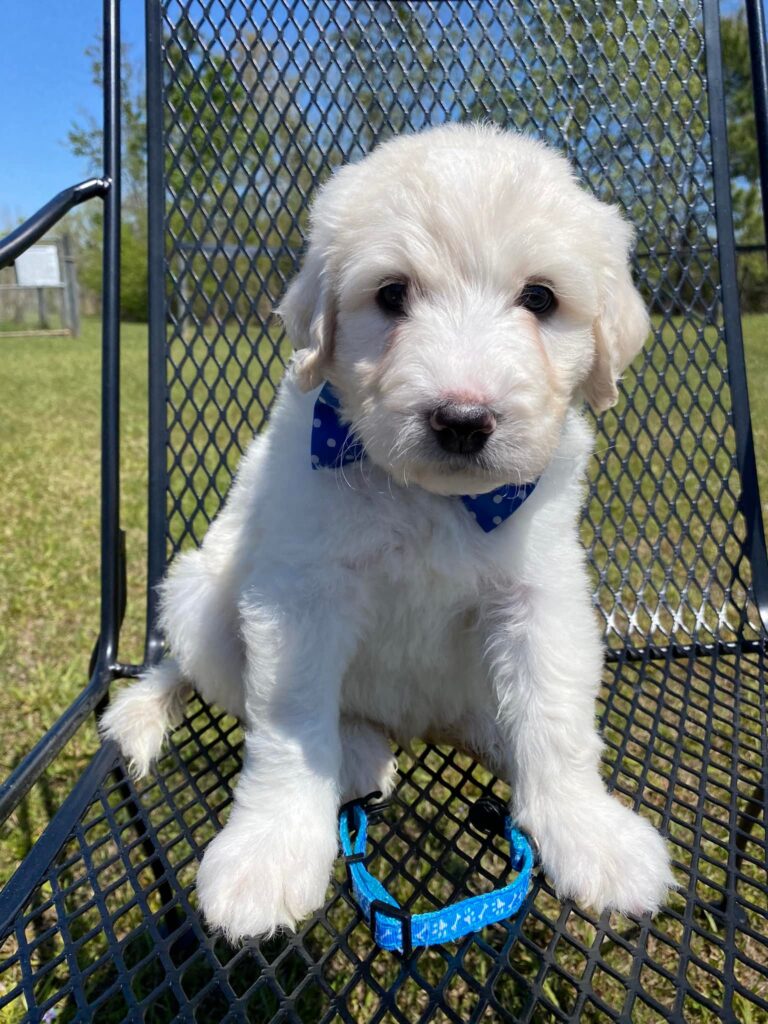 We are overwhelmed at how many of our puppy families have LOVED our Great Pyredoodles, Petite Golden Doodles and AKC Red Mini Poodles! I love getting pictures from past clients and seeing how the puppies are blessing their lives! Just warms my heart! 
Check out lots of pictures on Facebook…A New Life Ranch LLC Poodles and Doodles! Available ones are on there.
Interested in a doodle or AKC red mini poodle? 
Ask about our waiting list to reserve your new family member today!
Our Puppy Family! AKC Red Mini Poodles, AKC Black Mini Poodle, Petite Golden Doodle, Standard Poodle, Pyredoodle, and Great Pyrenees. 
If you would like to add a new family member, we offer AKC Red and Black Mini Poodles, Petite Golden Doodles, and Pyredoodle puppies. Contact us to get on our waiting list. 910.625.1871
We are very transparent here at A New Life Ranch LLC Poodles and Doodles. You are welcome to come and personally pick out your puppy if you are local. You are not allowed in our house or to touch the puppy. We also FaceTime with people and answer any of your questions. You can also see past clients posts and reviews on our facebook page A New Life Ranch LLC Poodles and Doodles.